John Maurice O'Quinn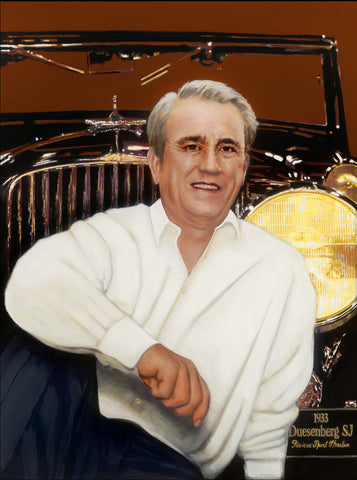 John Maurice O'Quinn.
Houston Texas trial lawyer who represented plaintiffs in medical and tobacco cases recovering over 20 billion dollars in verdicts and settlements for his clients. From a very humble background he worked in his father's garage to pay his way through school and graduated first in his class from the University of Houston Law Centre, served as editor of the Houston Law Review, and won a state moot court championship. His love of cars led to his building an extensive collection with a total value of over $100 million and included at least 618 cars including seven Duesenbergs. He died tragically in a car crash at 68 years old.
Original painting in the private collection of attorney Mark Lanier of Houston, Texas. Presented to him on the occasion of his receiving the AAJ Life Time Achievement Award.
---
More from this collection