Jim and Pauline Montgomery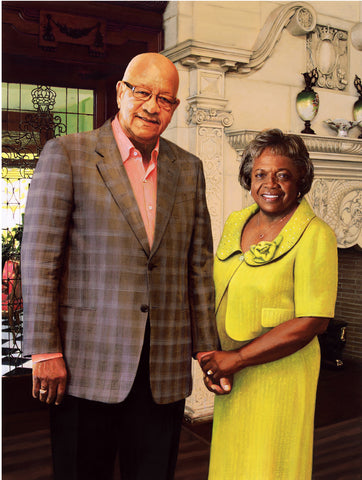 Jim and Pauline Montgomery.
James D. Montgomery is a prominent trial lawyer and teacher whose reputation as a skilled litigator is widely known, with respect to both criminal and civil-rights cases. In 2001, he teamed up with Johnnie L. Cochran, Jr. and is admitted to practice before the United States Supreme Court. He is married to Pauline Montgomery, his law firm manager and partner and they are both highly active in supporting the arts and their local community in Chicago.
Original painting commissioned for the Goodman Mansion, Chicago. The background depicts the beautiful restoration work carried out on this historic residence.
---
More from this collection